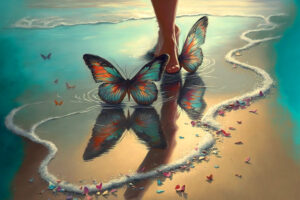 A.S.M. – Outreach Ministry – Preparing women for desperate times. Encouraging unity and fostering each woman's unique gifts.
Because we have been untied, there is a way and purpose for you to take your ideas outside the four walls of your mind – it's time to resurrect your dead dreams.
Ought not this woman be permitted to peruse the path that leads to her unique purpose?
Therefore, we encourage women to become radical catalysts for change – dare to be progressive thinkers – open to the idea that you can be influential and intentional, positively revolutionizing your circles of family, friends, and the world.
Before there can be outreach, there must be in reach – Women must undergo a radical internal transformation before accepting others or new concepts. To be helpful and not harmful, there must be a renewal of the mind rooted in faith supported by credible information. And to help those who are hurting, include compassion and patience.  Teddy Roosevelt said, "Nobody cares how much you know until they know how much you care."
Ought not this woman be bold, beautiful, and believable.  She builds bridges, not walls.
A.S.M. Women of value use prayer, Christian counseling, and networking to prepare women to reach others.  There must be in reach before there can be outreach. Preparing women for desperate times requires unity.  A.S.M. will walk with you through challenging times.
"Let's go shoe shopping together."